Dentists often advise individuals suffering from a broken or damaged tooth to avail of a dental crown. Dental crowns are fixed prosthetic devices that are used to entirely cover or "cap" a compromised tooth. Although this treatment is beneficial enough, patients tend to hesitate since they need to wait for a certain amount of time before a dental crown is permanently placed over their tooth and that it requires several dental visits. Fortunately, thanks to modern dentistry, CEREC crowns are now available. CEREC crowns allow the restoration of damaged teeth in one day, giving back one's confidence and beautiful smile in no time.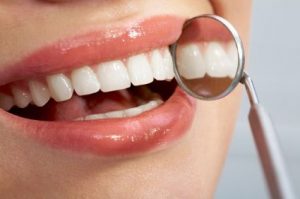 What is a CEREC crown?
CEREC is an abbreviated word for Chairside Economical Restoration Esthetics Ceramics that uses CAD/CAM or computer-aided design/computer-aided manufacturing to fabricate a crown that perfectly fits the damaged tooth. The dentist uses CAD/CAM technology in taking images of the teeth, which will then be used to create a digital model of the teeth to fit the crown. A computer-controlled milling machine then makes a physical crown from a block of ceramic. This process usually takes a few minutes only, and once the dentist bonds it to the tooth, the patient will have a metal-free and long-lasting dental restoration in just a single visit. 
What can CEREC crowns fix?
CEREC crowns were first constructed in the year 1980 by Werner H. Moörmann with the help of Electrical Engineer Marco Brandestini. Over the years, these crowns have effectively been used for several purposes:
Restore the size or shape of a damaged tooth

Strengthen a weak tooth

Cover an implant, root canal, or anchor teeth that support a bridge

Cover a discolored or misshapen tooth
What are the advantages of CEREC crowns?
Getting a CEREC crown saves your time as you won't need to go for additional appointments since they can be done in one visit.

People prefer CEREC crowns because they can save on appointment costs and the cost of temporary crowns.

CEREC crowns are more comfortable and favorable than traditional crowns since they require less preparation of the damaged tooth. No impression of the tooth or no gooey impression paste is needed to make a model of it.

CEREC crowns provide a natural look as they match your tooth's color, and also, no metal line is seen poking in the gum line, unlike with traditional crowns.

Aiming to restore your teeth as natural as they were before? Contact us to know more about Same-Day Cerec Dental Crowns in Fresno, CA, or to schedule your appointment with CedarNorth Dental.