END Structured Data-->
Dental Insurance Available
at CedarNorth Dental
Dental insurance should not be considered to be anything like your health insurance. Dental insurance is merely an aid to help you pay for any dental treatment you may need throughout the year. Most insurances plans will come with a maximum, a deductible, and will cover services at a certain percentage. If a procedure is not covered by your plan, it is due to your employer who has purchased a plan with restrictions on certain services.
Unfortunately, dental insurance has not increased in the last 40 years. For example, back in 1960, the maximum of most insurance plans was a maximum of $1000 and is still today. If dental insurance kept with the inflation over the years, today's maximums would be around $5500. The average maximum a year ranges from $1000 to $1200 (this varies by plan and by provider). This means once you have reached your yearly maximum, any treatment diagnosed after that will become yours out of pocket. Make sure you use all your benefits by the end of the year. Any unused dollars will not roll over into the new year.
Below is a list of all insurance companies we are in-network with. What does in-network mean? An in-network provider means we provide you with a contracted rate whereas an out of network, we provide you with our UCR (usual customary rates) fees. We encourage you to please call our office, as there are many different plans. This way, we can answer any questions you may have regarding your insurance.
We accept all PPO Plans.
We are in-network with the following insurances:
Aetna
Assurant
Advantek
Ameritas
Best Life
Blue Cross Dental 300
Cigna Radius
Central Valley Dental Partners
CCPOA
Delta Dental Premier
Delta PPO
GEHA
Guardian
Humana
Metlife
Premier Access
Principal
United Concordia
United Healthcare
Dentists Proudly Serving
Fresno Since 1983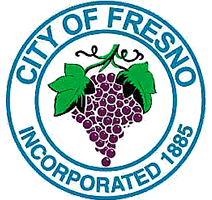 Schedule Your Visit